Learning Lab: Boys & Anger - Back-to-School Edition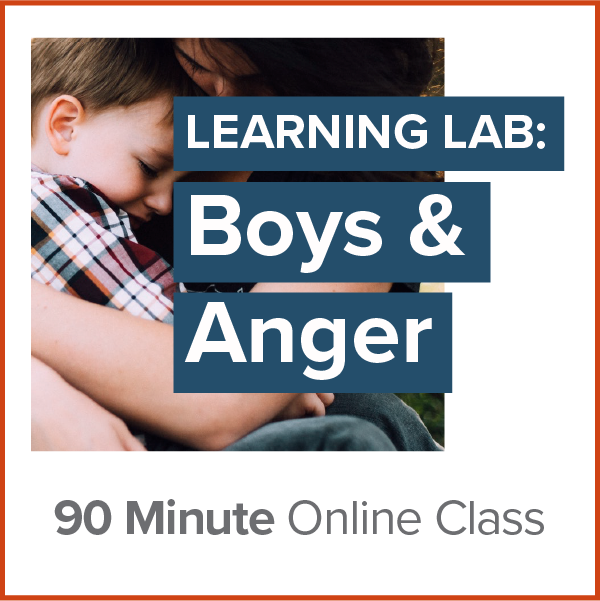 Learning Lab: Boys & Anger - Back-to-School Edition
Boys tend to express their emotions in BIG ways – with anger being "the default emotion for most boys by age 9."
This special BACK-TO-SCHOOL Edition includes awareness of how his emotions may change with the unique challenges that new school dynamics create for him.
How can you help him express his anger in a healthy way?
How can you help him – when YOU are feeling angry, too?
How can you help him expand his range of emotions and tell you how he feels?
What do you do in the moment of his anger?
What messages is he getting from school and society that are fueling his anger?
The Learning Lab: Boys and Anger
teaches you some of the many facets of anger - so that you can help him understand his anger, channel it, and express it - in a healthy way.
NEXT DATE: Thursday evening, September 12, 2019 6pm pacific/8pm central/9pm eastern
This 90-minute LIVE video workshop includes discussion.
You'll receive the recording to keep for your personal library.

Tiger said, "Very helpful for parenting boys. It helped me to confidently confront an inappropriate expression of anger early, effectively, and gently with my 11-year-old son."
NOTE: I'm currently off the grid but will be sending you a personal follow-up note when I return 9/9. So glad you'll be joining us!